Abishek Raaja, a famous YouTuber, Indian actor, Journalist, photographer, Television presenter, commentator, Video jockey, Radio jockey and also an assistant director. The versatile multi-talented celebrity has conducted a surplus of 300+ interviews with the topmost bigwigs in the Tamil industry. Apart from this, he exists as one of the leading critics of cinema who analyses every instant flick released in the industry. He is admired, adored and cherished for his immense cinematic knowledge.
Abishek Raaja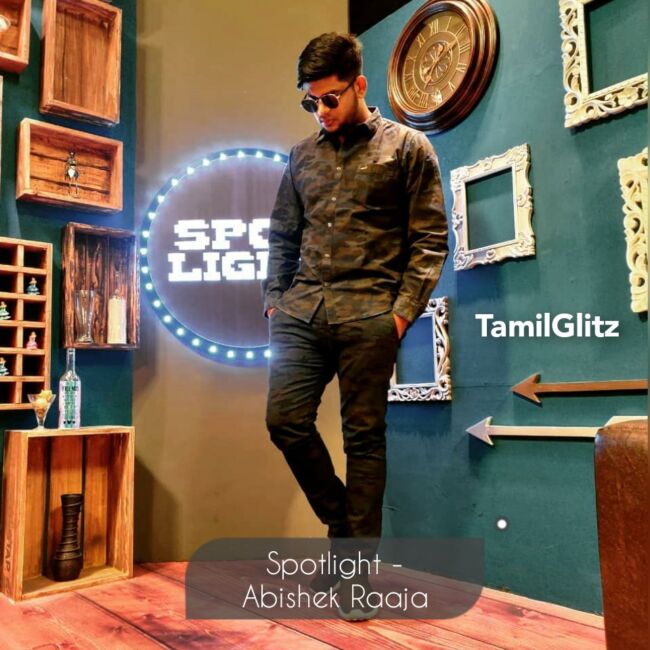 Abishek Raaja is a man with a firing gush in his gut for cinema, he is such a notable cinema critic and a passionate aspirant with wild dreams to serve the audience with savored, garnished, and most importantly delicious, cinema feasts. His distinguished mastery in filming, direction, and production is hoped to witness shortly.
| | |
| --- | --- |
| Real name | Abishek Raaja |
| Nickname | Cinema payyan. Logy. |
| Date of birth | 2nd October 1990 |
| Age | 31 |
| Marital Status | married |
| Spouse | Deepa Natarajan |
| Birthplace | Madurai, Tamilnadu |
| Native place | Madurai, Tamilnadu |
| Residing place | Chennai, Tamilnadu |
| Parents | Mr and Mrs Sundararajan |
| Sibling | Sisters, Archana and Tulasi. |
| School | Jeevana ICSE School, Ponemani, Madurai, Tamilnadu and TVS Lakshmi Matriculation School, Madurai, Tamilnadu. |
| College | Christ University, Bangalore, Karnataka. |
| Religion | Hinduism |
| Nationality | Indian |
| Hobbies | Listening to music, Watching movies, Travelling, blogging and vlogging |
| Profession | Radio Jockey, Video Jockey, Youtuber, |
| Other Jobs | Assistant Director, Television presenter, commentator, interviewer, Journalist, Cinema analyst, and film reviewer. |
Abishek Raaja; Early life.
Abishek Raaja is a native of Madurai, the temple city of Tamilnadu until his schooling resided in Madurai. He completed his schooling in Jeevana ICSE school in Madurai until his 8 th grade then he shifted to TVS Lakshmi matriculation school where he pursued until his 12th grade.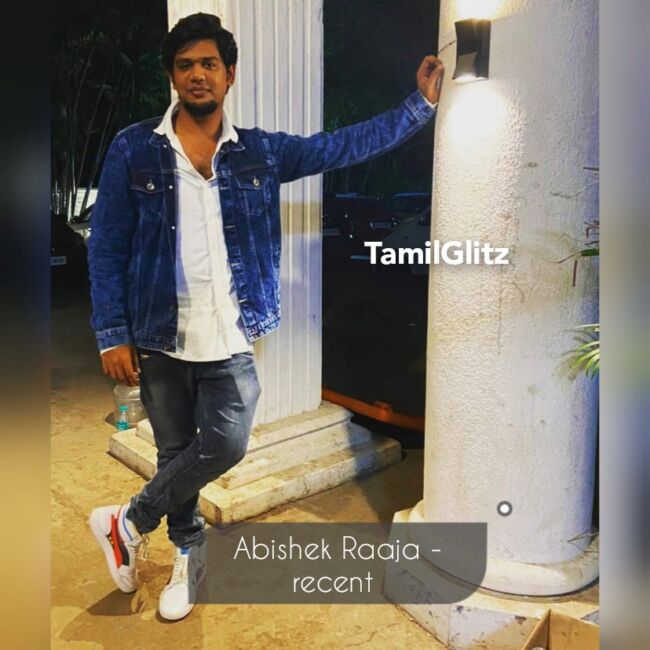 Later traveled to Bangalore, India for his graduation. He graduated from Christ University in Bangalore, India, after a year break from his schooling.
Abishek Raaja: Career life
In the initial stage of his life, Abishek Raaja started his career as an intern shutterbug at the renowned newspaper institution in the nation, The Hindu. Following which he got a job at Radio Mirchi from the Madurai branch as a Radio Jockey. He was then promoted to the highly renowned music channel in South India, Sun Music under the maintenance of Sun Network, he worked as a video jockey there and interviewed more than 300+ great celebs from the Tamil industry. He is one of the lead cinema critics in the industry too, he is quite famous among cyber surfers for his thumbnails in his youtube channel Open Panna.
Abishek Raaja's Spotlights
Abishek Raaja is well known for his television show in Sun Music – "Spotlight" he is one of the lead anchors in the Sun Network. This talented person is recognized by his interviews with great legends in the field including directors Gautham Vasudev Menon, beautiful actresses Aishwarya Rajesh, Megha Aakash, Raashi Kanna, Andrea Jeremiah, Sunaina, Hip Hop Thamizha Aadhi, Siddharth, Amala Paal, Thamanna, Kamal Haasan, Vijay Antony, the list goes on and on.
Abishek Raaja in movies
Abishek Raaja strides into acting with his debut in Kasumosa, Lady Superstar Nayanthara and Actor Atharvaa starrer Imaikkaa Nodigal helmed by Ajay Gnanamuthu. The movie featured Raashi Khanna as the second heroine lead in the movie playing the romantic interest of actor Atharvaa and Anurag Kashyap as the antagonist in the movie.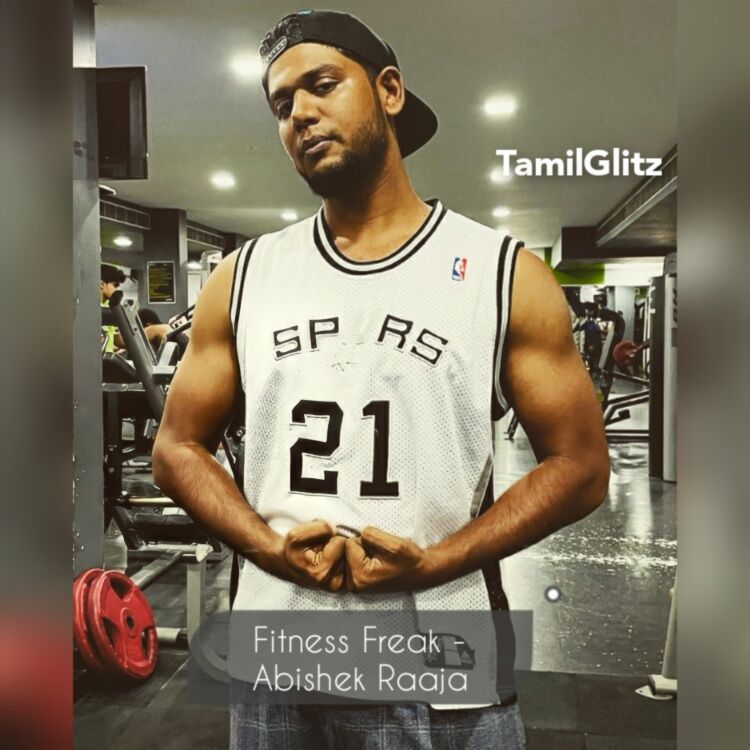 This was a complete psycho-thriller crime drama keeping the audience nail-bitten throughout the movie. Abishek Raaja is notably enjoyed by his annoying boy bestie role of Raashi Khanna. In this movie, Abhishek Raaja pops in as a model and a colleague of Raashi Khanna who invokes the possessiveness of Atharvaa by looking sweet at his lady love in the movie, in turn, this annoys the hero. He nails his performance in the role of Surya in Imaikkaa Nodigal movie. Much before this, he has also glimpsed in a tie Siddharth's Jigarthanda movie in an uncredited role and also worked as an assistant director in the movie.
Abishek Raaja's married life
Abishek Raaja was married to a short film actress who has completed more than 25 short films by their marriage year in 2017, the intimate couple due to anonymous reasons broke off their relationship and pushed to the verge of divorce. The couple got divorced by 2019 but it is most likely known that the couple fell in love with each other when they were supposed to act in Actor Dhanush starrer Velai Illa Patathahari film. Abishek Raaja is well remembered for incorporating his then-wife name Deepa in his name as Abishek Deepa Raja. Deepa too on the other hand tattooed her husband's name in one of her hands. Their marriage celebration is well remembered for its lavish grant expenditure.
Abishek Raaja's famous YouTube channel Open Panna
Abishek Raaja started his youtube channel on 28th November 2012, he has reviewed over nearly 153 movies starting from Mercury to the recent movie Kodiyil Oruvan. The estimated views reach for his YouTube channel is about 44,117,982 views and counting. Under the playlist one more polearm he has uploaded nearly 48 videos on analysis, critics and debates about movies, acting, direction and filming on the whole.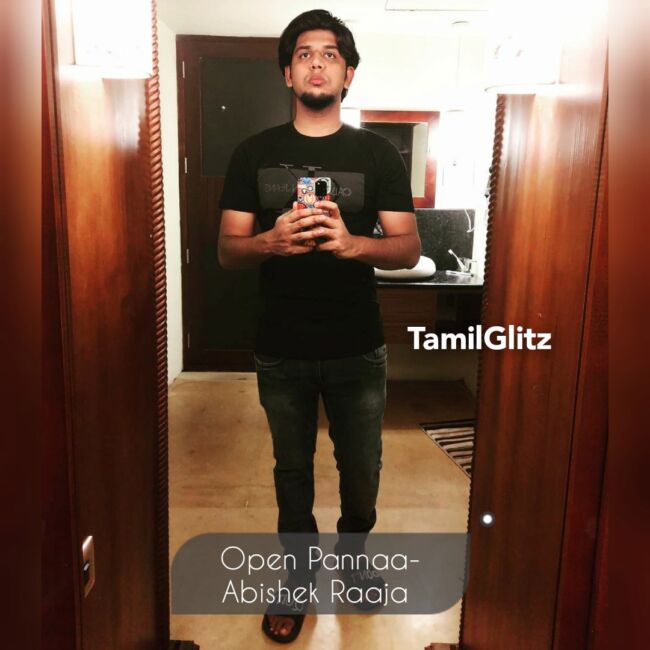 Under the playlist "cinema Talkaalam" he reveals a lot of undercovers about celebs, film personalities and directors, he has also uploaded nearly 55 videos under this playlist. Likewise in the playlist, Roundu Katti is observed hiring film personalities and arrange for a casual gathering and conversation for about an hour enquiring about their movie background. He had uploaded nearly 24 videos under this playlist as of now. Under his next playlist "Ingatan twist", he is watched interviewing celebrities which includes Aishwarya Rajesh, RJ Balaji, Ashok Selvan, Vijay Sethupathi, Regina Cassandra, Losliya, Selvaraghavan, Arul Nithi, and Shanthanu.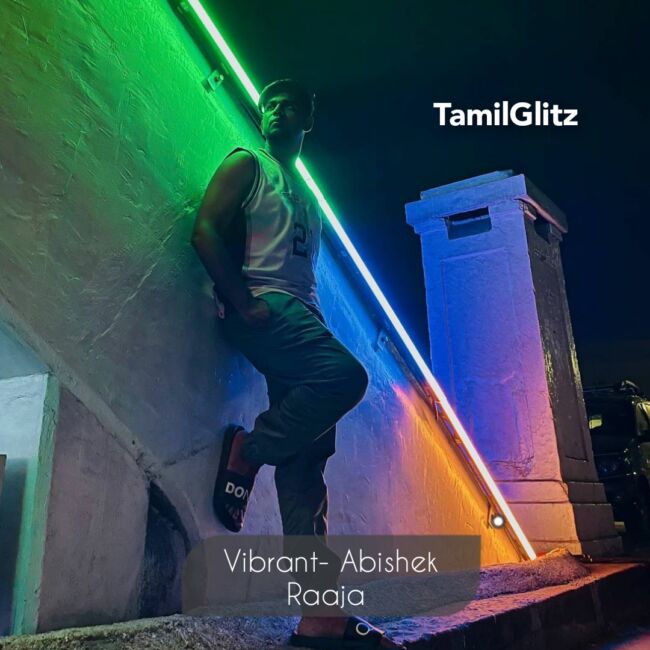 The well-acclaimed most viewed super jovial interview with Vijay Devarkonda is one of the heart-winning interviews in Abishek Raaja's playlist. The cool cozy interview which is more like a casual convo with Vijay Devarakonda stands out distinctly in the memories of the viewers. This particular video of Abishek Raaja crossed over 409k views. In his playlist Thalaivan Irukkindran, he interviewed the Oscar awardee A R Rahman and universal hero Kamal Haasan over an IGTV medium that was watched by more than 432k viewers.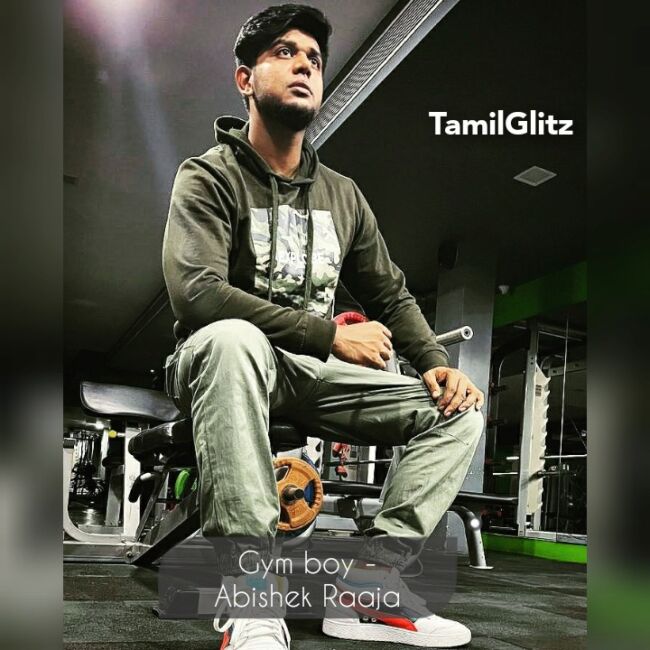 Abishek Raaja, the most talented, innovative, hardworking, and dedicated media personnel is right now anticipated to stride into the most proclaimed television show Bigg Boss as a contestant, hosted by universal hero Kamal Hasaan.