Amudhavanan best known as Vijay tv Amudhavanan. Amudhavanan was born and brought up in Chennai, Tamil Nadu, and has performed in many reality shows and in a few Tamil movies too in the Television entertainment sector films with his artistry have already been aired in Tamil. Amudhavanan is a mimicry performer, actor, and dancer even though he is multi-talented most of his works are confined to the Tamil television sector.
Amudhavanan
In addition, he is well renowned for his performances in the well-liked comic reality series Kalakka Povathu Yaaru, which is evaluated by actors Pandiarajan and Bigg Boss fame Uma Riyaz. Through the Bala-directed Tamil film Tharai Thappattai, he performed his big-screen debut. Amaudhavanan In the movie Billa Pandi, he co-starred with RK Suresh in a supporting role.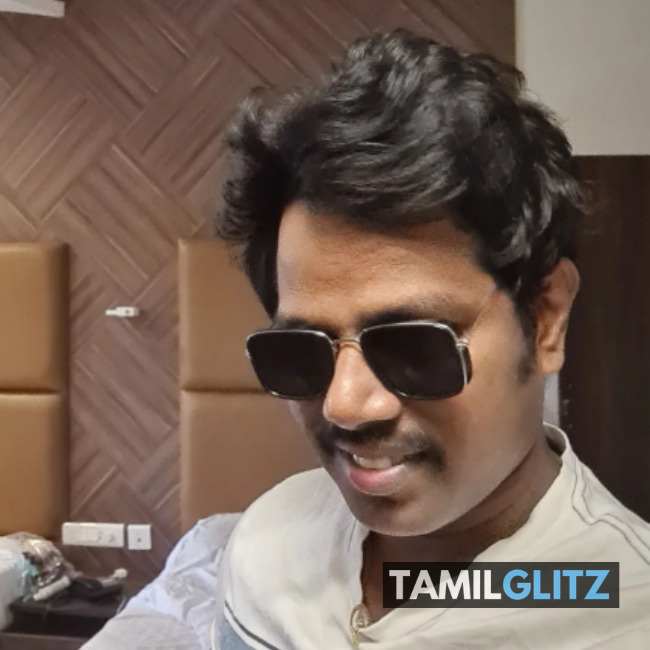 He also has performed in various television reality shows like Jodi No 1, Athu Ithu Ethu, and He is now expected to participate as a contestant in Vijay TV's well-known reality TV show Bigg Boss Season 6, hosted by actor Kamal Haasan. The comedian and multi-talented performer have 55.4K followers on Instagram as of October 2022.
Amudhavanan Biography
| | |
| --- | --- |
| Full Name | Amudhavanan |
| Other Names | Vijay TV Amudhavanan |
| Profession | Actor, comedian, and Dancer |
| Gender | Male |
| Birth Place | Chennai, Tamil Nadu, India |
| Residence | Chennai, Tamil Nadu, India |
| Height | (approximately) Height 167 cm (in Centimetres) 1.67 m (in metres) 5' 6" (in feet inches) |
| Weight | (Approximately) 63 kg (in kilograms) 138 lbs (in pounds) |
| Eye Color | Black |
| Hair Colour | Black |
| Education | Graduate |
| Religion | Hinduism |
| Nationality | India |
| Food Diet | Non-Vegetarian |
| Hobbies | Traveling, Reading Books |
Amudhavanan Career life
Amudhavanan started his acting career with the famous Tamil director Bala known for his excellent masterpieces and has given a greater chance to many artists. He was given a chance to prove his talent and acting skills in Director Bala's Thara Thappatai movie.
Later Amuthavanan played a supporting role in the movie Billa Pandi in which Raj Sethupathy was the writer and director of the 2018 Indian Tamil language sentimental action drama movie Billa Pandi, often spelled Billa Paandi. Amuthavanan got a chance to work along with Thambi Ramaiah, G. Marimuthu, and Sangili Murugan played supporting parts alongside R. K. Suresh, Chandini Tamilarasan, and Indhuja Ravichandran as the lead in the movie. Ilayavan composed the film's score, and M Jeevan was in charge of the cinematography. Prior to the movie's debut in October 2018, there were rumors about a possible Hindi remake. The rights to the remake were sold to Arihant, the son of movie producer Ashok Kumar, and production was then set to begin in January 2019. On the eve of Diwali, on November 6, 2018, the movie was released. This movie was only mediocre at the box office.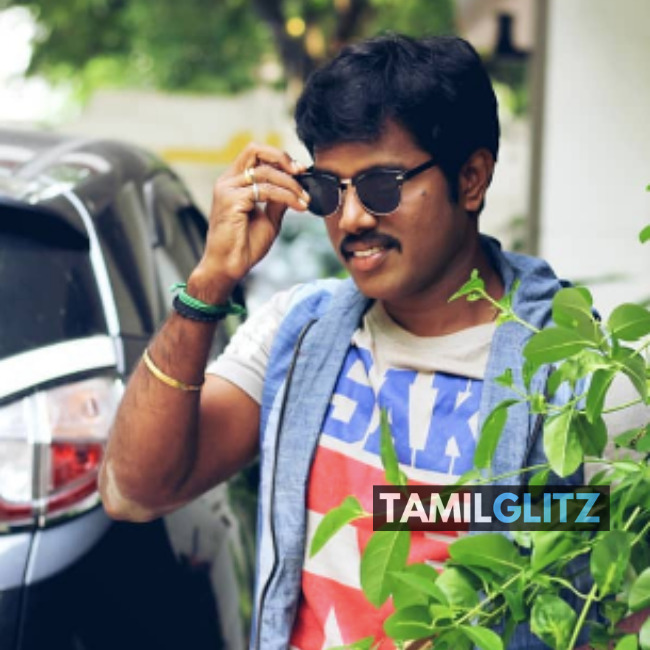 Adhu idhu edhu is a famous reality show that airs on the Star Vijay channel. It has three rounds and uses a very basic points system. In contrast to other shows, the points awarded here either remain the same or decrease depending on how each round is performed. In the first round, "Group la Dupe," the goal is to identify the fraud among three performers who each claim to be a professional in their field. Second round: "Siricha Pochu" is just you laughing and losing. This slot is where Amudhavanan had extensively worked.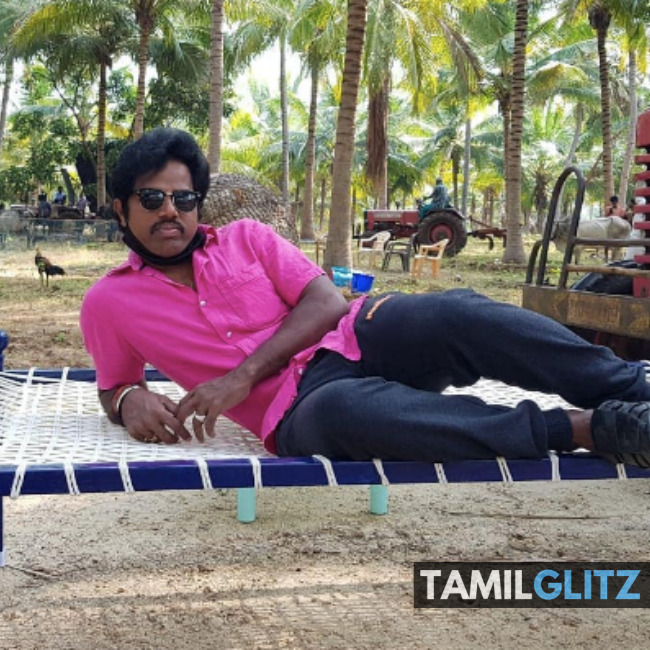 Third round: "Mathi Yosi" must spend one minute providing irrelevant responses. a bombardment of inquiries that must be answered in the fewest possible words with unique responses.
Jodi no.1 season 7 was a great breakthrough in the career of Amudhavanan. The reality dance show is a well-received entertainment that has earned a separate fan base and constant viewership for the Star Vijay Television network. Amudhavanan and a television actress named Anandhi took first place. Lokesh, a dancer, and actor, and Sunita Gogoi, another dancer, tied for second place. Actors Priya and Siddharth, both finished in third place.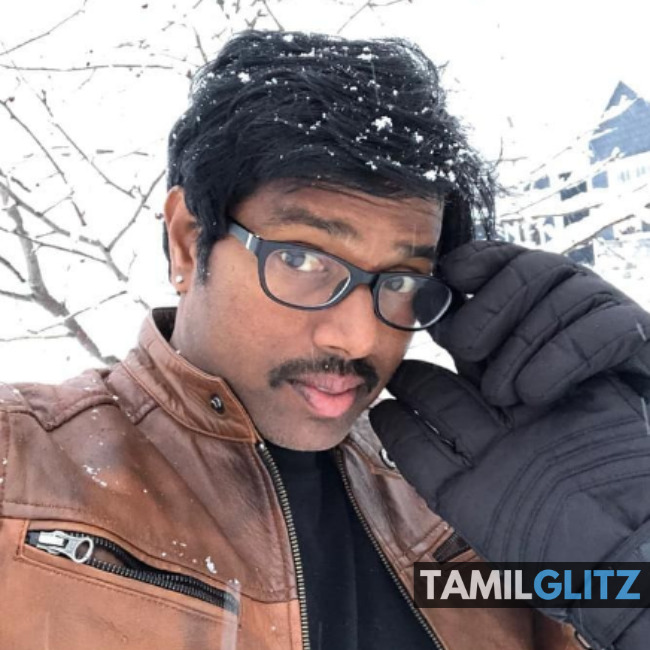 This well-liked reality show's host for the seventh season was talented television actor Divyadarshini. The competition's five judges were present. Radha, one of them, is an actress.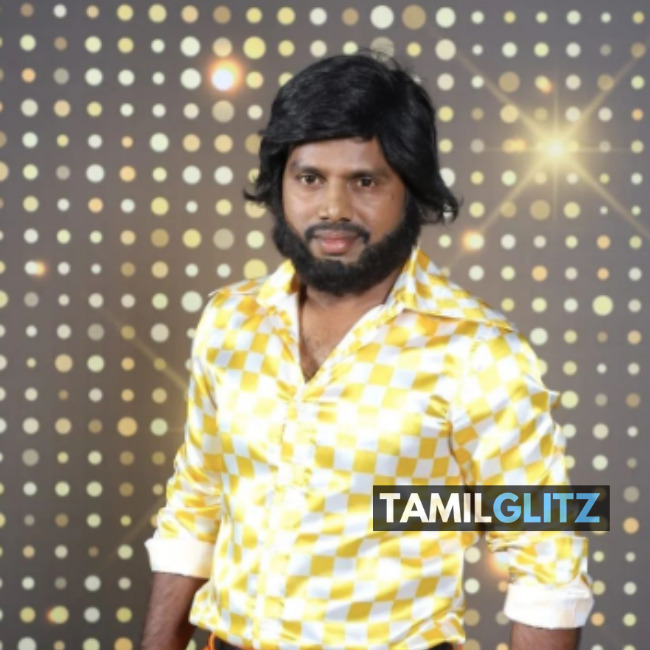 Another actress named Radhika served as a judge for the folk round in the fourth episode. A choreographer named Kalyan served as the third judge. Sreedhar and Gayatri Raghuram, who are both choreographers, evaluated the Old Songs Round as the fourth and fifth judges.