Queency Bigg Boss Tamil aka Queency Stanly Is a budding south Indian Actress, dancer, and model who primarily performs in the Tamil language. She was raised in Coimbatore, Tamil Nadu, India, where she was born too.
Queency Stanly aka Bigg Boss Queency
After finishing her schooling, Queency began her career as a model and now she is paving her way into Tamil cinema on the big screen. Initially, she started off with her performance In album and cover songs like Thanimai Athu Varama, etc., and then she progressed into an actress apparently.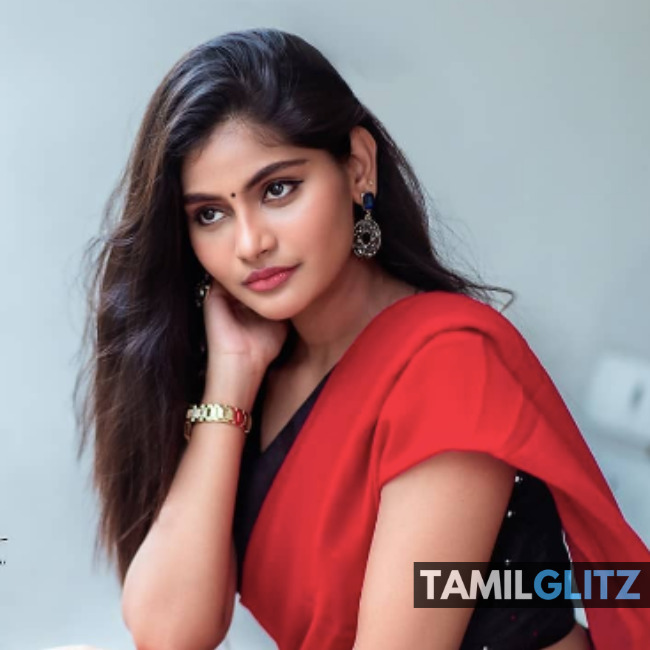 Queency made her screen debut in the Tamil television industry by performing in small-screen serials and daily soap operas. She appeared in a few serials like "Anbe Vaa". Following thereafter, Queency made her film debut in Tamil with the film "Karuppu Kannadi." She is now appearing in the film Vidiyum Varai Kaathiru which is expected to hit the screens soon.
In 2022, She is about to participate in the reality show 'Bigg Boss Tamil season 6 which is highly expected to be a breakthrough in the young actress's professional acting career. The actress possesses a huge number of fans following her on Instagram around 75.3k as of October 2022. The stunning model and gorgeous actress attracted a great number of audiences in the early timing of her career itself.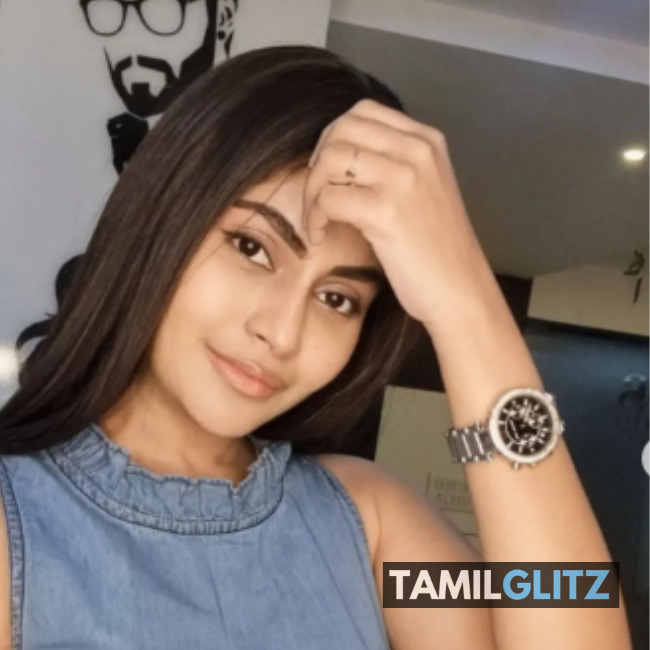 Queency Stanly Biography
| | |
| --- | --- |
| Real Name | Queency Stanly |
| Profession | Actress, Model, and Dancer |
| Nick Name | Queency |
| Date Of Birth | 21st February |
| Marital Status | Unmarried |
| Nationality | Indian |
| Birthplace | Coimbatore, Tamil Nadu |
| Current place | Chennai, Tamil Nadu |
| Age | 21 |
| Height | 5 feet 4inches tall |
| Weight | 60 Kg |
| Religion | Christian |
Queency Stanley Bigg Boss Tamil 6
Queency Stanly Career Life
Queency Stanly did an impactful role in Anbe Vaa serial as Neelaveni and popularly known as Veni Anbe Vaa is also a 2020 South Indian Tamil language television drama on Sun TV produced by Saregama Productions. The stunning diva Delna Davis, as well as Viraat, were the leading actors in the tv serial. Bhoomika- female lead role played by Delna Davis whose sole ambition is to ensure a contented life for her mother and her siblings.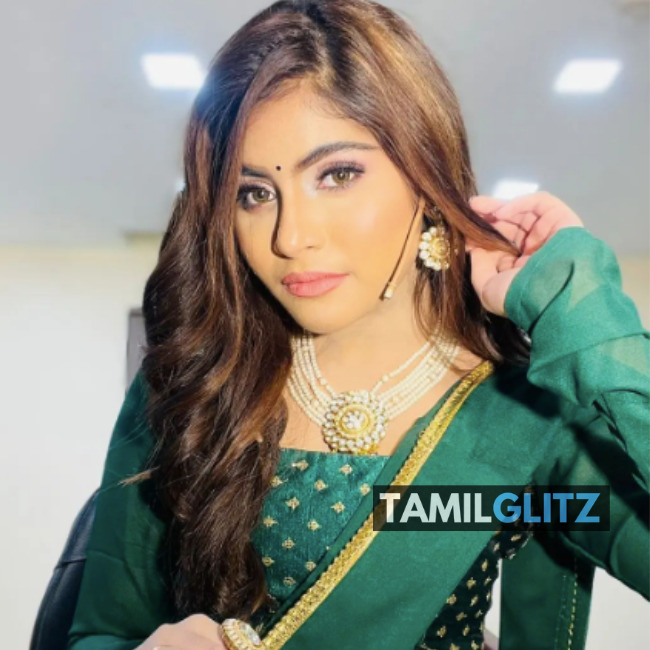 She is portrayed as a righteous and humble person. Varun, a rich businessman and overprivileged son, on the other hand, enjoys his carefree lifestyle. A chance meeting brings them together, and despite getting off on the wrong foot, they quickly fall in love and get married. Thus begins their life-changing journey, fraught with peril. The well-acclaimed television serial brings in Metti Oli Shanthi too with an explicit characterization. Both the stars of this serial Queency Stanly and Metti Oli Shanthi are now expected to take part in the legendary reality show on Vijay TV hosted by Kamal Hasaan – Bigg Boss season 6.
Queency also made a hard-hitting debut appearance with her movie Karuppu Kannadi,
PSR Film Factory came up with a movie titled 'Karupu Kannadi,' and roped in Quency as the lead the movie was directed by Newton, and produced by PSR Pradeep. The latest movie "Karuppu Kannadi" was directed in the style of a psycho-thriller. Along with Queency Stanly, Tanigai, Subramania Siva, Durga, Jijina, Raja Simha, Kakaraj, Velmurugan, and Mappu Andrews have played the lead roles in Karuppu Keemram. The cinematographer was Samsad, and the music director was Siddhartha Pradeep.
Queency's next undertaking is the Vidiyum Varai Kaathiru movie. Vidaarth and Vikranth are collaborating on this film called Vidiyum Varai Kaathiru. Saji Saleem directed the film, which also spotlights Karthik Kumar, Varun, Chandran, Mahalakshmi Shankar, and Quincy.VC Ravindhran is producing the film through his company Libra Productions."Vidiyum Varai Kathiru" is an action thriller entertainment, the story will revolve around a police officer and a Naxalite exchanging cars and the consequences of this incident," Ravindhran says of the film. Interestingly, the title was previously used in the 1981 crime thriller movie by the versatile actor and director K Bhagyaraj. The cinematography is handled by Gnanasowndar and the music is produced by Ashwath, the FIR movie fame.