Janany Kunaseelan aka Bigg Boss Janani is an adorable influencer and an establishing anchor in the IBC Tamil channel in its Jaffna Headquarters. The young and charming diva has gained around 18.3k followers on Instagram and is quite socially active on her social media with time to time posting and cheering up her Instagram fam.
Janany Kunaseelan aka Bigg Boss 6 Janani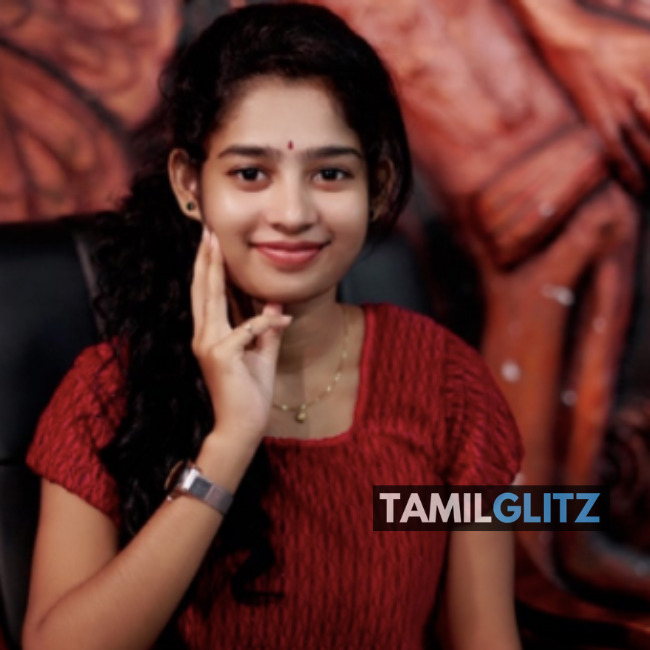 It is well evident that the stunning beauty and successful anchor is a notable figure in the digital media with big branding commercials hiring her to model their makeovers, mua, sarees, and ethnic essentials. Janani Gunaseelan is an establishing and budding influencer and Youtuber. She had fairly 164.5 k followers back then in her tik tok handle with around a 2.1millon likes for most of her charming mini clips. Janany Instagram id is Janany_kj
Janany KJ Biography
| | |
| --- | --- |
| Name | Janany Kunaseelan / Janani Gunaseelan |
| Age | 22 |
| Profession | Influencer, Food Reviewer & Anchor at IBC Tamil |
| Nationality | Sri Lanka |
| Marital Status | Unmarried |
| Hobbies | Foodie, Ayurveda Specialist |
Janani portrays herself as a foodie and her avid depiction of food is almost transparent in her food reviews and her youtube channel. Also, she is relatively interested in ayurvedic health, diagnosis, and treatment.
Janani Gunaseelan is a constant and vivid listener and articulates her interviewing skills in a most certain and effective manner for her show Ayurveda Health. Alongside an Ayurvedic specialist, she enumerates the complicated and contemplating topics related to pregnancies, infertility, weight gain, weight loss and treatment, and causes of cancer.
Janani Bigg Boss Tamil
Janany KJ Career Life
Apart from all these, she is an alluring influencer who constantly entertains her social media followers with recent trending reels and happening buzz with the flavor of apt music sense and excellent choice of captions for her Instagram posts. Janany is not only a gorgeous model but also a commercials promoter, stunning influencer, food reviewer, and a promising anchor in the IBC Tamil channel.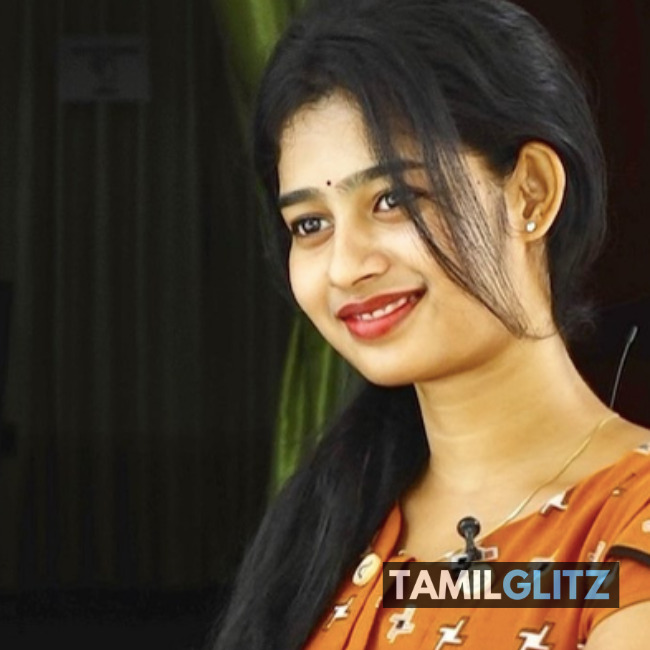 IBC is the International Broadcasting Corporation for Tamil (IBC Tamil) a media company that provides 24-hour television, radio, and internet services to the Sri Lankan Tamil diaspora. The channel is well-active on all social media and also on youtube in which Janany is actively hosting food reviews and interviews with renowned restaurants in Sri Lanka.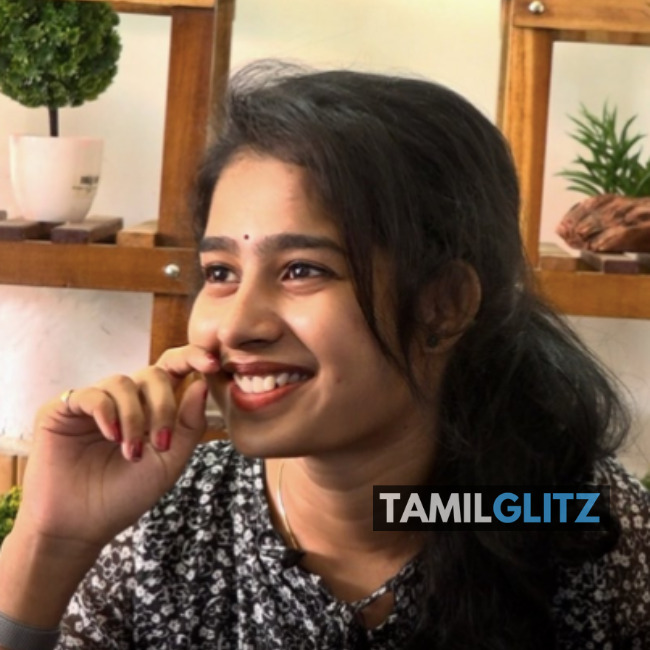 Janany Kunaseelan is well-recognized for her intensive and well-articulated food blogs. The cutest anchor takes us throughout the videos with the excellent spices and rich flavor of Srilankan dishes, especially Srilankan sea foods in Yazhpanam. Janany's vlogs give us the flavor of Sri Lankan food is renowned for its unique blendings of fruits, vegetables, fish, grains, and spices. The cuisine is heavily reliant on a wide variety of rice as well as the coconut plant, which is present almost everywhere in the nation.
Janany Kunaseelan's sense of humor not only leaves us amused by her naive and fresh Sri Lankan Tamil accent but also feeds our thoughts with exclusive knowledge about the cuisine also emphasizes seafood, whether it be fresh fish or fish that has been preserved.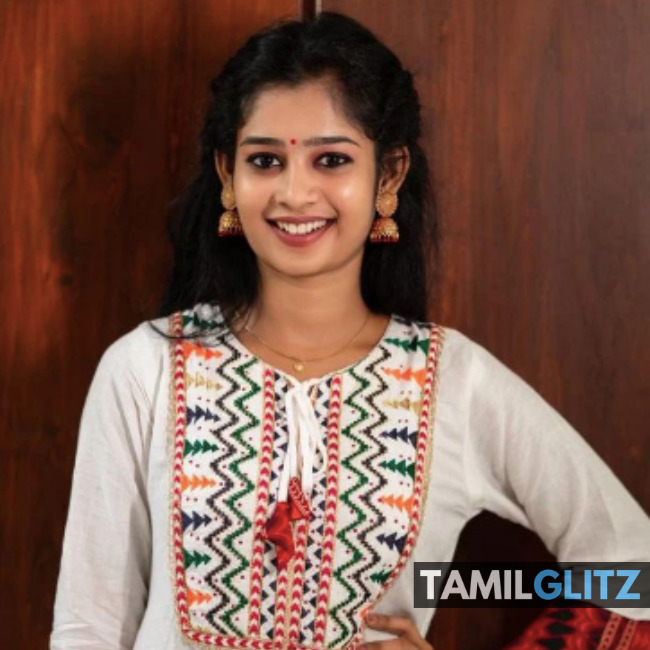 Janany Kunaseelan explains in the most simplest and elegant manner about the glory of Sri Lankan cuisine has been influenced by the indigenous traditions of the nation's ethnic groupings as well as new foods and cultural influences brought by contact with international traders who used the country as a center on the ancient oceanic silk path, throughout her videos she manages well and handles her role in an impeccable manner. The gorgeous island of Sri Lanka, which is encircled by the Indian Ocean, is well-known across the world for its fresh seafood. It is highly known for having a wide variety of mouthwatering seafood that is better than anything else in the entire world. Prawns, crabs, oysters, squid, lobsters, tuna, and numerous other fish species are among the major seafood options in Sri Lanka.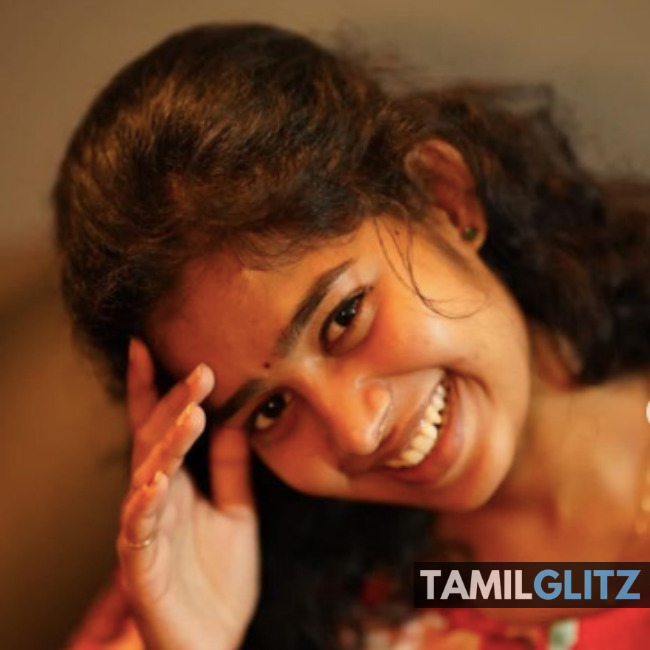 Hailing from a strong Tamil background rooted in its ancestral way in Sri Lanka Janany is one of the tough promising contestants that is expected to take part in the upcoming Bigg Boss season 6. The renowned reality show has a great trademark reputation for supplying talent to Tamil Cinema and as well to the entire silver screen in India. Janany will possibly compete with well-recognized artists of the Tamil cinema industry and small-screen television industry like Myna Nandhini, Supermodel Sheriina, Metti Oli Shanthi, and Robert Dance Master.