Aaryan Dinesh Kanagaratnam, often recognized by his acronyms ADK or simply as Dinesh Kanagaratnam, was born on August 30, 1981, in Sri Lanka. He is a hip-hop Rhythm and blues performer who has written songs in Tamil. As a playback vocalist, he frequently works with music directors in Tamil and Telugu cinema.
ADK Singer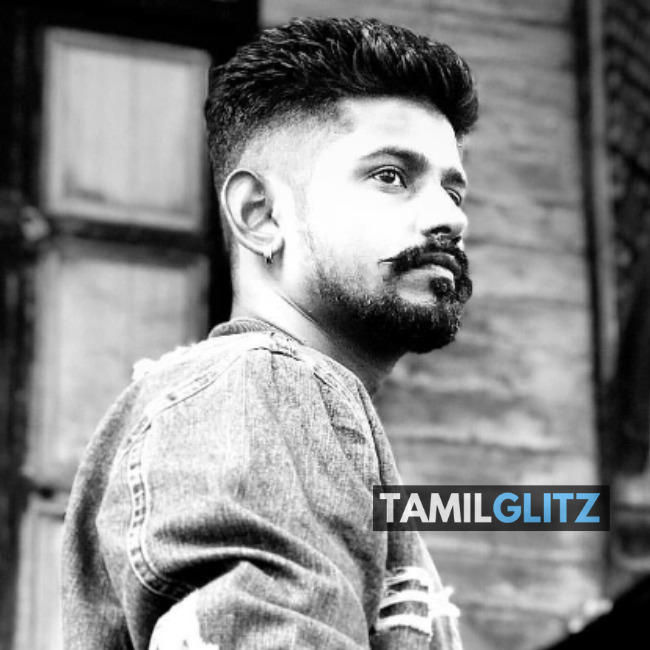 ADK was born in Badulla, Sri Lanka but he moved to Trichy, Tamil Nadu for his higher education. After completing his IT studies in Trichy, Tamil Nadu, India he went back to Sri Lanka and held IT tutoring and was a designing professional back then. To further his burgeoning interest in music, he started working with local artists on a part-time basis. He was given an opportunity by Bathiya, a Sri Lankan musician, in 2004 and began recording rap tracks until Vijay Antony came across him.
He worked with him on the song "Aathichudi," a remake version of Surangani from his debut independent album Tamizha, for the soundtrack of the movie TN 07 AL 4777 (2008) in 2009. He produced a multicultural album in Sri Lanka in 2005 that features songs in Tamil, Sinhala, and English.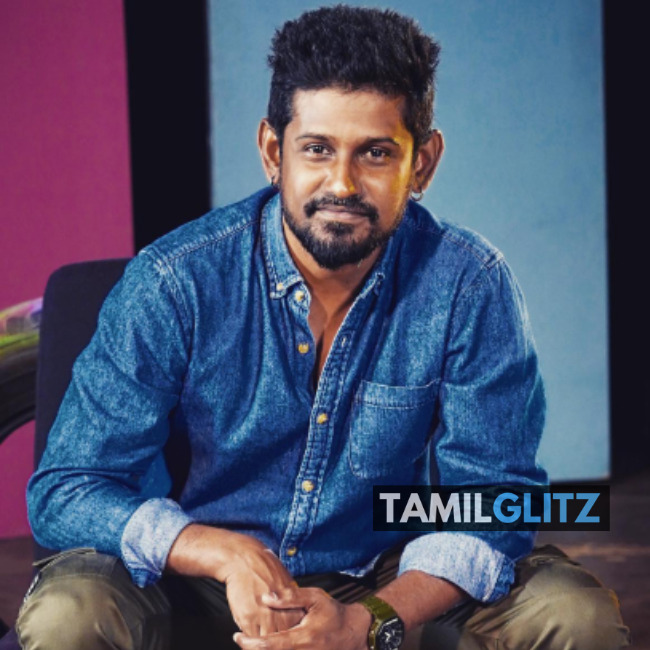 His subsequent film part was "Magudi," which was his first time working with A. R. Rahman in the veteran director Mani Ratnam's movie Kadal (2013). In the Santhosh Narayanan-composed song "Mun Sellada " from the 2016 movie Manithan, ADK was featured alongside the rockstar Anirudh Ravichander. ADK and the artist Showkali song fame Sri Rascol together inaugurated the Rap Machines record label and have successfully released other rap recordings.
ADK continued to feature in Tamil and Telugu films, composing and rapping English language verses for film scores. These soundtracks included the title track "Maayon" in the movie Mersal (2017) which was composed by Oscar winner and great musical talent of the country A. R. Rahman, the track "Gala Gala" starred Megha from Race Gurram, music produced by S. Thaman, and also a BGM soundtrack (which had been subsequently deleted) in Ajith Kumar's Ner Konda Paarvai movie. ADK also worked with the music crew for Rajinikanth's 2.0 movie. ADK has taken part in numerous concert tours all across Sri Lanka, Malaysia, Singapore, the Middle East, and India. Alongside Lady Kash and Blaaze, he is well recognized for his rap battle scores during A. R. Rahman concert tours.
ADK Singer Biography
| | |
| --- | --- |
| Real Name | Aaryan Dinesh Kanagaratnam |
| Nickname | ADK Rapper |
| Profession | Singer, Music Producer, and Rapper |
| Date of Birth | 30th August 1981 |
| Age | 41 |
| Zodiac Sign | Pisces |
| Marital Status | Married |
| Wife | Jasmine |
| Children | Abyaan |
| Religion | Hinduism and Islam |
| Hometown | Badulla, Sri Lanka |
| Current City | Chennai, Tamil Nadu, India |
Physical Appearance
Height: (approximately ) 171 centimeters and 5 feet 7 inches tall
Weight: (approximately) 64 kilograms and 141 lbs
Body Measurement: 40-28-36
Eye Color: Black
Hair Colour: Black
His Favorites

Favorite Actor: Thalapathy Vijay
Favorite Movie: Kaththi
Favorite rapper: Dr. Dre
Favorite Music Director: A R Rahman
Dinesh K to ADK Journey
When ADK was asked in one of his interviews why he keeps changing his name and branding it eventually led to the recognition of him widely. ADK replies that changing his name was indeed one of the causes of delayed identification. People have yet difficulty recognizing him even though they vibe to his raps and are fans of his works. He originally had performed with Dinesh as his name, in the motive to honor his father he added his surname Kanagaratnam. After getting married, I had to add Aaryan to Dinesh K, as his wife is a follower of Islam. Aaryan Dinesh Kanagarathnam seemed to go on for a very lengthy call. That's when he altered it to a fancy-styled calling as ADK.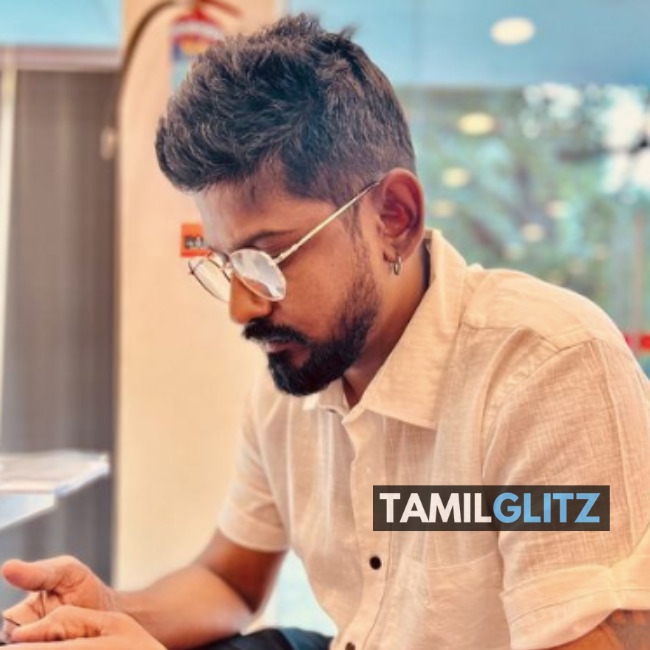 Given the number of people who were asking, "Who is ADK?," he genuinely presumes ADK is truly viable. ADK also regretted that because of constant changes in names, at times many of his works even went unrecognizable and unauthorized.
ADK singer; Family and Personal Life;
ADK is also a person who is fond of his family members and considers them his greatest possessions. He has said in an interview that his family is his biggest attribute because they refrain him from getting involved in any of the controversial issues, scandals, and tales that can quickly occur in the entertainment industry. It seems he has never addressed his wife in any of the interviews, but deep down he had always wished to let her know that he really appreciate and value her. ADK proudly mentions that his wife Jazmin has played an extremely important and supporting role right from the beginning in all of the positive things that occurred in their life. Together they had experienced joys, disappointments, excitement, and depression, just like everyone else in a relationship. Through all of the phases over the past years, she had been by his side and supported him immensely. ADK's wife is also a fantastic critic who would check on him whenever he committed a mistake in a proper forthright manner.
ADK Singer Career Life
Aathichudi is a popular rendition of the song "Surangani," which ADK himself wrote and recorded in Sri Lanka for his album. Surangani became a chart-topping song overnight in Sri Lanka after becoming a huge hit there, music director Vijay Antony collaborated with him and created Aathichudi. The audience mass in Sri Lanka was greatly impressed by the raps and even changed their ringtones. Vijay Antony's support gave ADK much-needed recognition and a career path in the Tamil Cinema music industry. ADK claims in an interview that he had never imagined "Aathichudi" would have such a worldwide audience and become a hard-hitting breakthrough. The fact that it was created by an individual artist adds to its distinctiveness.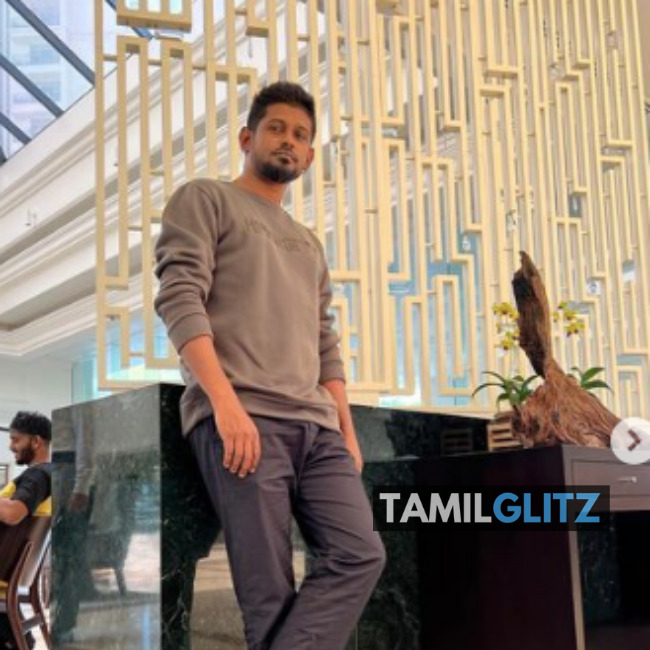 After Aathichudi's popularity, he was constantly collaborating with Music Director Vijay Antony in all his undertakings. So, before the start of Chinna Thamarai's song, ADK was called, and along with a couple of my talented friends from Sri Lanka, he worked with Vijay Antony. ADK always believed in uplifting and growing together rather than hunting for individual fame and success. Lifting up someone who worked hard for achievement with you is always preferable is his mantra. ADK introduced a talented rap singer from Sri Lanka known as Iraj to Vijay Antony. ADK, Iraj, and Krish all had worked together on the famous Chinna Thamarai song and its English rap beats in the movie Vettaikaran featuring Actor Vijay. Later ADK worked with AR Rahman on many of his undertakings including Mersal, and Oh Kadhal Kanmani both in Tamil and Hindi.