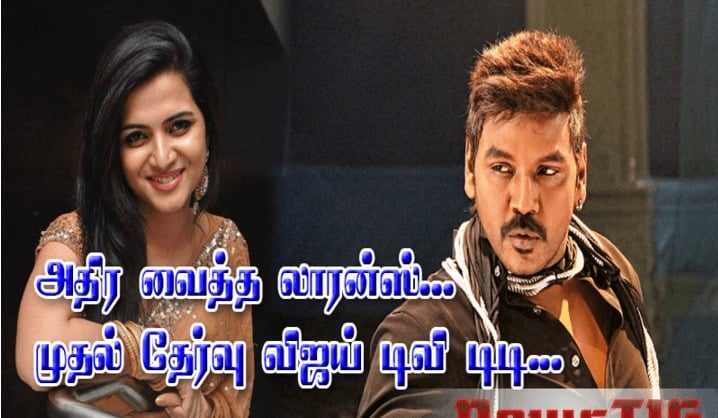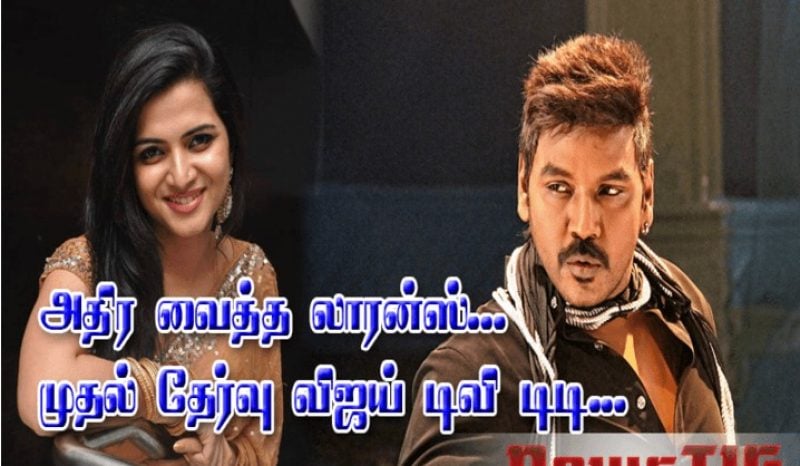 Ragava Lawrence gave a biggest hit of 2015 " Kanchana 2 " and he has now signed two movies" Naga " and " Ketta Shiva Motta Shiva " with vendar Movies and the first look of both the movies were launched recently.
During the function Lawrence said that he has decided to use the money he has earned to help poor people and make poor students study. He received 1 Crore as advance from Vendar movies for both the movies . He then addressed the gathering that he is gonnal split this 1 crore to 100 Youngsters each 1 lakh and these youngsters should help people with this amount and proper account must be submitted to him.
DD was actually hosting this event , while Lawrence said about this plan , DD was the first to open out and said " Shall I also be on of the 100 Youngsters ? " Ragava Lawrence without thinking a second gave 1 Lakh rupees check to DD on the stage.
Ragava also said that i knew well about DD and her helping tendency and he is happy to start it with DD.
Both DD and Ragava earned a lot of respect :)
Kudos to Ragava !