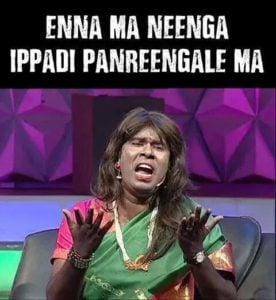 " Ennama Ippadi Panreengale Ma " This Phrase all began in Athu Ithu Yethu Show of Vijay Tv ,where they scooped the famous show " Solvathellam Unmai " Hosted by Lakshmy Ramakrishnan.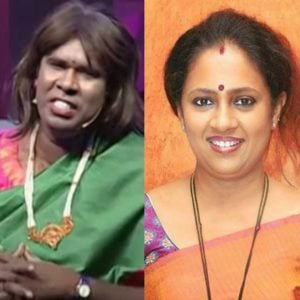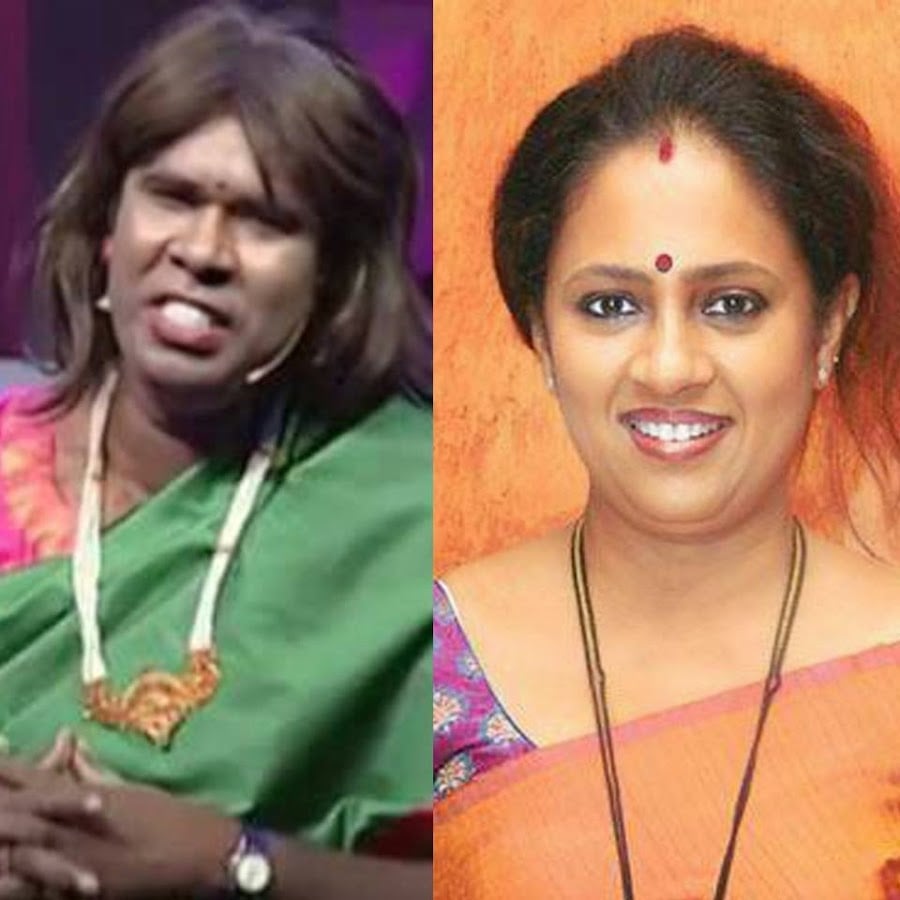 The AIE artist Rambo Ramar Performed as Lakshmy Ramakrishnan in that scoop and made every one laugh like a hell ! This Show was so popular that it was 100% Entertainment guarantee material . It was scooped as " Solvathellam Poi Mela Vaikatha Kai "
"Police uh Koopiduvaen " was also famous after this show.This Show was so popular that the Youtube views of that official Show was nearly 3 Million and Facebook page [ https://www.facebook.com/ennamaippadi ] has 170K likes Fans . It also has a website www.ennamaippadipanreengalema.com .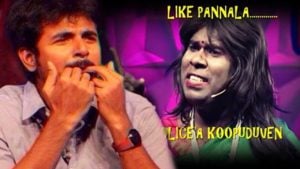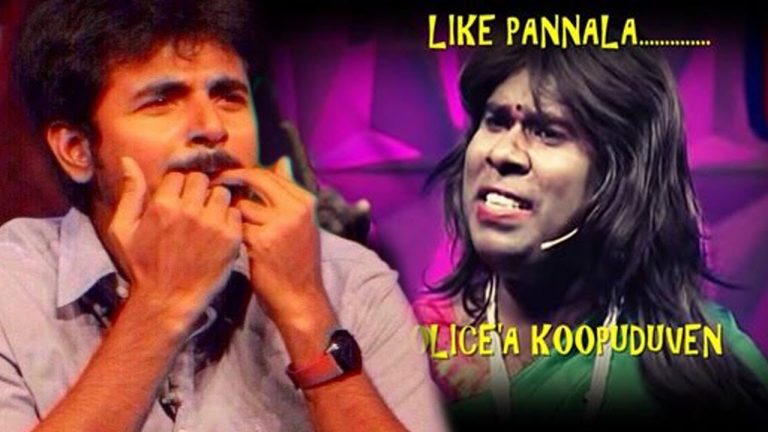 Adding to the trend RAJINI MURUGAN film featured a song " Ennama Ippadi Panreengale Ma " music composed and sung by IMMAN . This making Song has 1.1 Million views and was declared as HIT !
Suriya also uttered this dialogue in his recent movie " MASSS "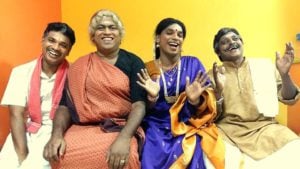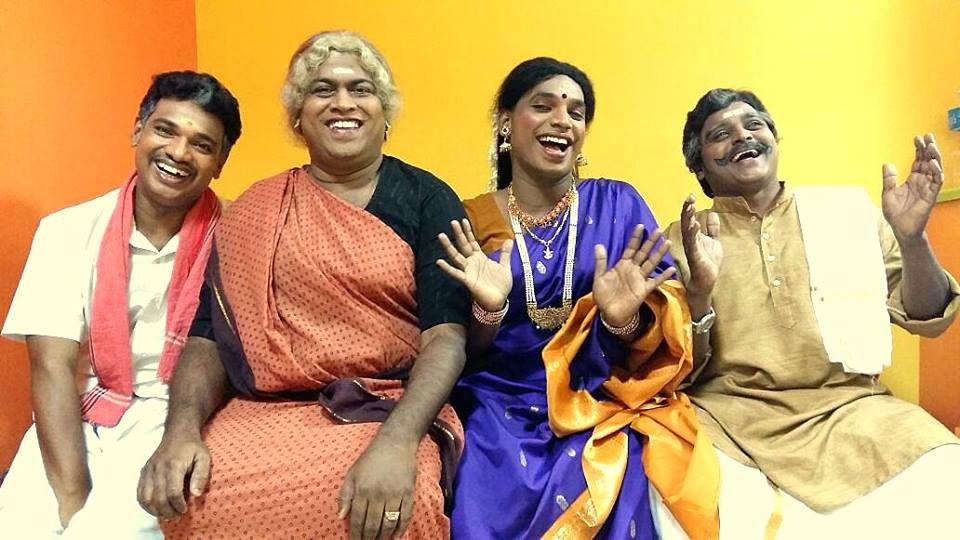 And Lakshmy Ramakrishnan showed her against this Trend a few days back, but seems no-one cares about this :P