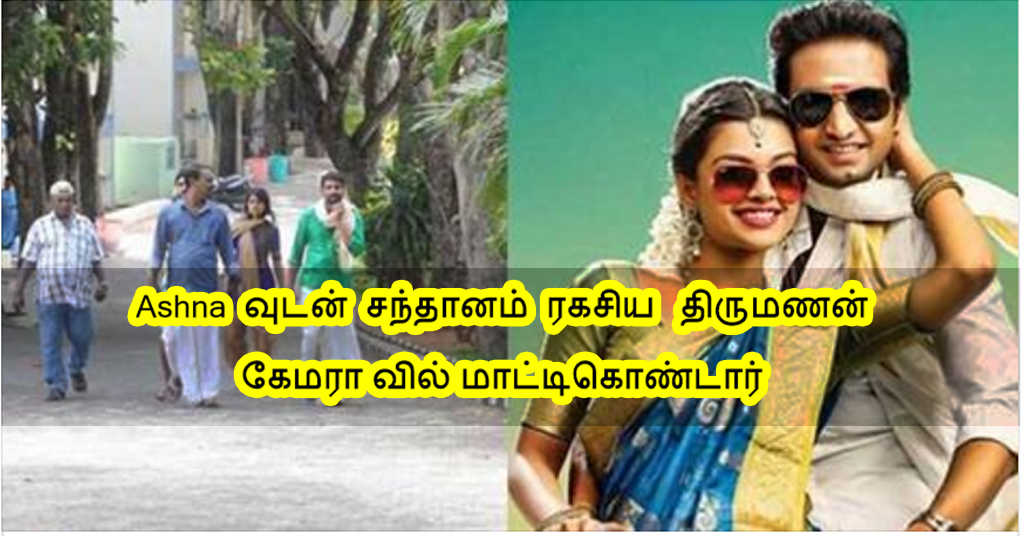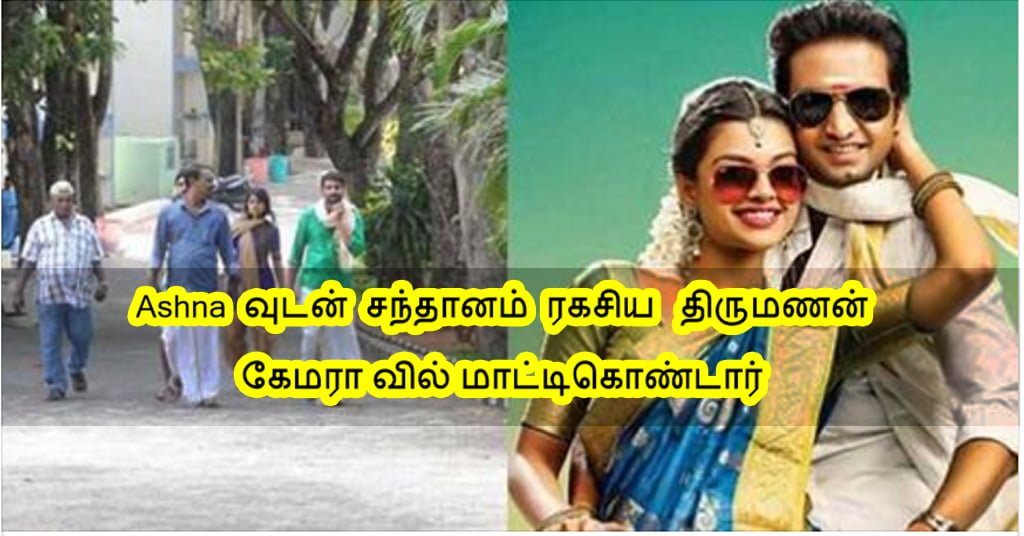 Famous Comedian cum Hero Santhanam was caught in camera with Ashna at Tirupati today morning. The image went viral and the news was that Santhanam and Ashna had a secret marriage .Ashna was Santhanam's heroine in his past 2 movies.
Both the artists paired up in Vallavanukku Pullum Aayudham and Inimey Ippadithan. Recently, Santhanam had gone to Tirupati on a spiritual visit before the commencement of his new film and as a coincidence, to everybody's surprise, Ashna has made a family trip to the same destination.
Coming to know about this, the local media rushed to the spot asking for interviews. Both the actors refused politely, while they were also photographed when they were having conversation. Rumour started doing the rounds that Santhanam and Ashna were secretly trying to get married in the holy place.
Santhanam Replied "As a routine, I visited Tirupati before the shoot of my next film. When Ashna also visited the place, we were somehow photographed together. I was requested for an interview and since the purpose of the visit was different, I didn't want to do it. Media has come up with a baseless rumour quoting that Ashna and I were there to get married. This is utter-rubbish".