Saravanan Meenatchi is a Tamil Romance soap opera that airs on Vijay TV. The show premiered on 7 November 2011. It airs Monday through Friday at 8:30pm.It is one of the most watched serials by Tamil Students.
Recently this TV Series suddenly started telecasting vulgar scenes in their Serial to attract more visitors. These Sexually explicit scenes are not suitable for the majority youth audience.
As Expected, This caused a backlash to the serial team from the audience.
At First It started with the scene from the below snapshot.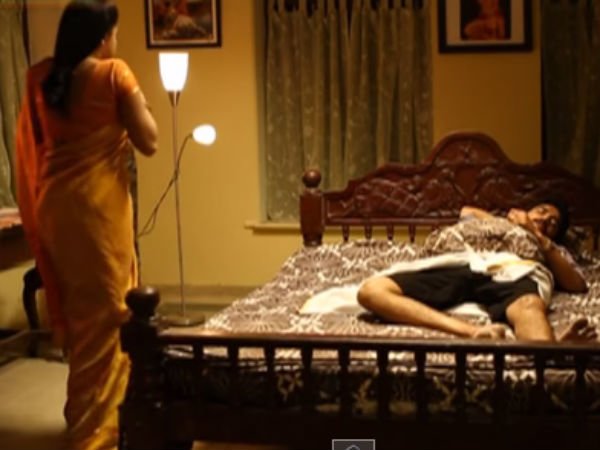 Then it went to extreme levels where Vettayan saw Meenakshi changing dress by mistake. She asked him repeatedly to engage the audience saying "Did you see me fully?". The same phrase was repeated again and again in the serial to bring the youth to watch more.
Vettayan meets his friend Myna. He explains what happened to her. She also asks him "Did you see her fully?". And repeats it many times. This repeating behaviour and the vulgar scenes caused some hatred from the Audience too.
Moreover in the Serial they made other character make fun of Meenatchi's mother using Double Meaning words. This pissed of a lot of People.
We are waiting to hear back from the Team…..We will keep you updated.