Shivin Ganesan is an established Model, IT expert, and occasional actress. She has earned herself a solid reputation for taking part in numerous modeling competitions and picture assignments. Supermodel Shivin Ganesan who has also backed up the title Miss Trans Star India 2021, was born in 1997. She works for HCL IT Tech corporations in Chennai as a customer support agent.
Shivin Ganesan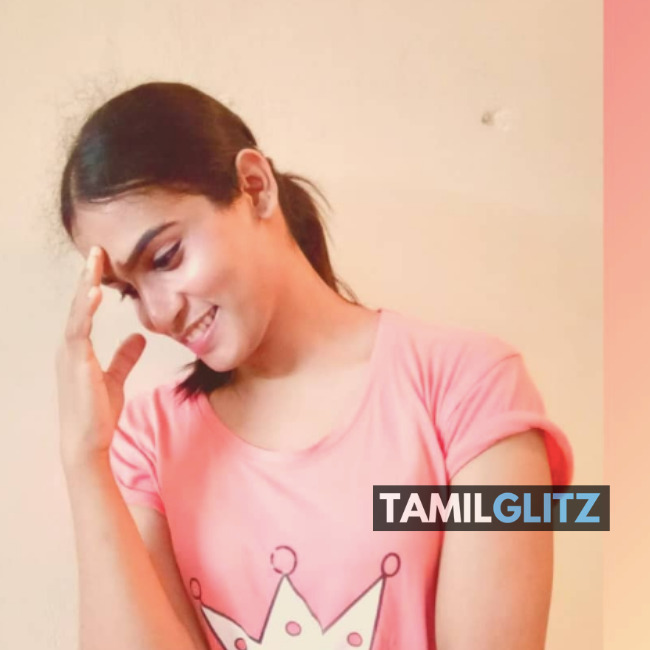 Apart from being a multi-talented model, actress, and IT professional she is such a good-hearted and self-less thoughtful person who has come forward to volunteer by serving as an unpaid teacher and a career guidance mentor to help students from disadvantaged and underserved children from underprivileged communities who enroll in public schools enhance their basic literacy skills. Indian supermodel Shivin Ganesan won Miss Trans Star India 2021. She also works as a volunteer teacher for Teach for Change, an NGO. Shivin Ganeshan has taken part in a number of beauty contests, including Miss Tamizhagam 2022. She has been using the ramp to walk for a while.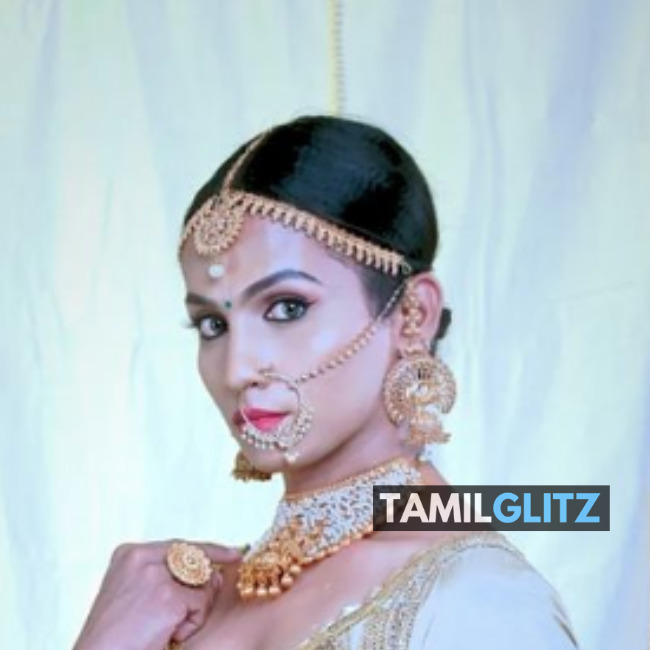 On March 21 in Barcelona, Spain, she also honored India by taking part in Miss Trans Star International 2022. Namitha Marimuthu is the mentor, guru, and personal coach of Shivin Ganesan. She would participate in Bigg Boss Tamil season 6 as reports claimed. She is also a vocal advocate for the LGBTQ community. As it is evident that Shivin Ganesan's instructor was Namitha Marimuthu of the Bigg Boss season 5 fame. She is selected as the contestant for this grand and successful show in the criteria of the general audience and common public along with influencers Dhanalakshmi and Nivashini.
Shivin Ganesan Biography
| | |
| --- | --- |
| Real Name | Shivin Ganesan |
| NickName | Shivin |
| Profession/Occupation | Model, actress, IT professional, and NGO volunteer |
| Age | 25 |
| Date Of Birth | 1997 |
| Nationality | Indian |
| Current place | Chennai |
| Height | 5 feet 7inches tall |
| Weight | 62 Kg |
| Religion | Hindu |
Shivin Ganesan Bigg Boss Tamil 6
Shivin Ganeshan Career Life
Shivin Ganeshan has taken part in the Grand Chennai Auditions of Mr., Miss, and Mrs. Tamizhagam 2022 are being held in Chennai by Indian Media Works. Indian Media Works organizes a number of events each year to recognize the people who have made significant contributions to our community and to raise money for charitable organizations.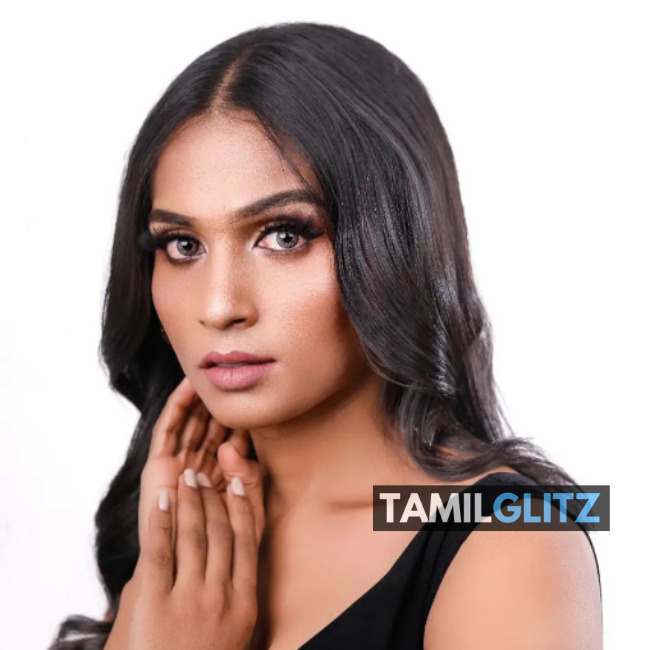 The Grand Chennai Auditions of Mr., Miss, and Mrs. Tamizhagam 2022 were thus presented this year at the Hotel Hilton in Chennai by Indian Media Works, Mrs. Rethika Srinivas (Actress), Tania Balaji (Fashion Influencer & Entrepreneur), and Mr. Manikandan (Mr. Fashion World India 2021). The finale of Mr. Miss & Mrs. Tamizhagam 2022, choreographed by Vinoth, a top fashion choreographer in South India. This spectacular event sought to honor both those who will display exceptional skill in the finale as well as the stars of tomorrow.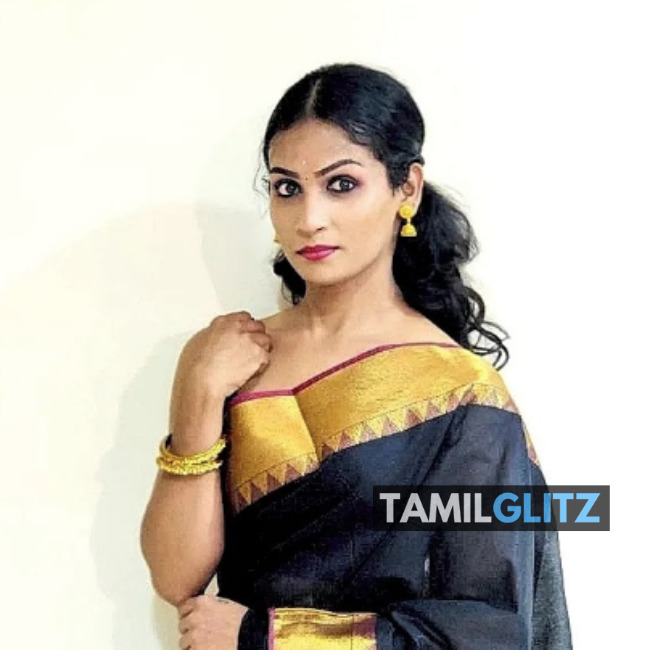 Shivin Ganeshan has also participated in a beauty competition for transgender women called Miss trans Star International (formerly Miss trans Star International). The inaugural one was hosted in Barcelona, Catalonia, Spain, in 2010. The victor is awarded a crown and cash. In 2010 and 2012, Rincon Tranny and LadyJulia organized the election. Miss Trans Star International was the new name given to the competition in 2016.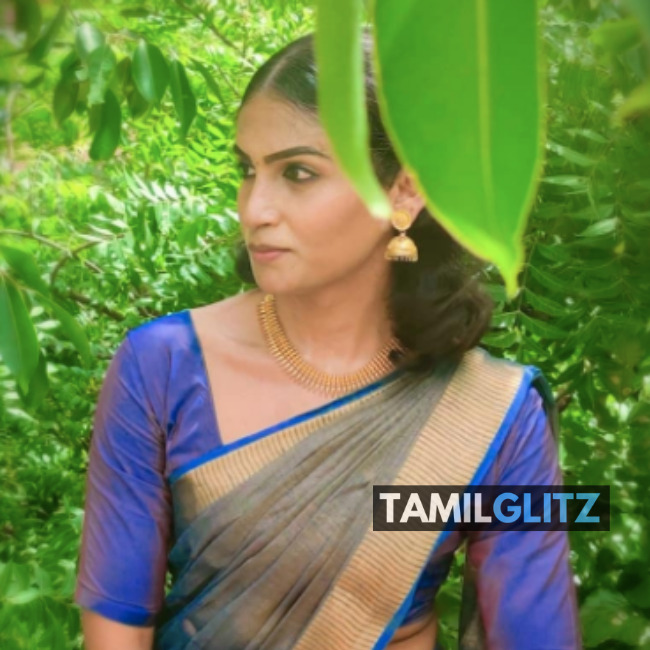 Shivin Ganeshan's mentor, role model, and personal advisor are Namitha Marimuthu, a gorgeous Indian model and film actress in Tamil Industry. Namitha Marimuthu is obliged to receive a big round of applause from the Tamil audience as she represented India for the first time in Miss Trans Star International and also earned the title. She stands proud as the first Indian transgender to participate in the quest. Namitha Marimuthu the much-forwarded actress in her reflections and perception brings Tamilnadu a dignified moment.