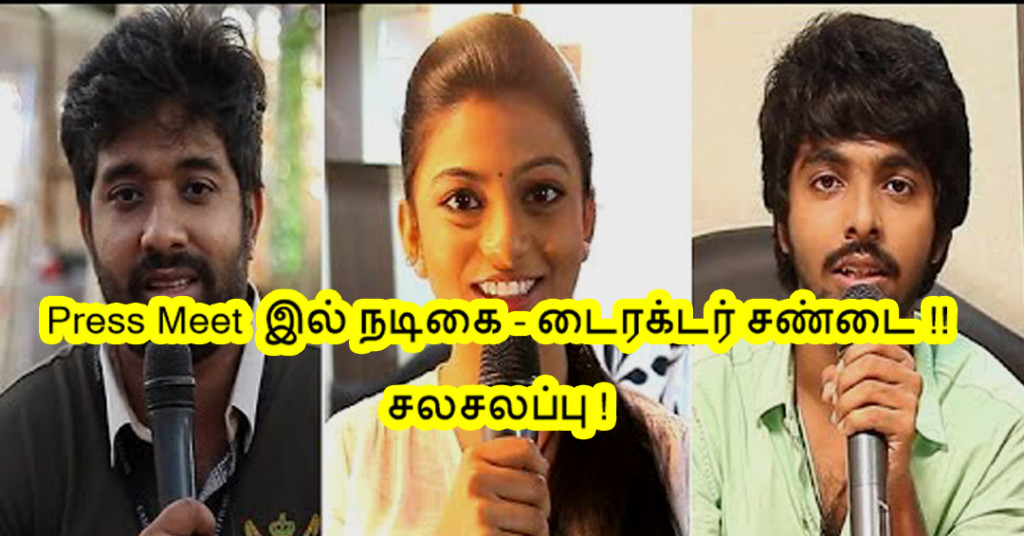 Among the few A-Rated Tamil Movies, Trisha Illa Nayanthara is the one with the highest reach. At the promotional meet for the Movie, the actress Nandhini and Director Adhik started fighting with each other. This fight started verbally and it lead to physical fight later.
Directed by Adhik Ravichandran and starring G.V.Prakash Kumar – Anandhi and the latest Kollywood A-Rated Film is Trisha Illana Nayanthara.
For the promotional event of this Movie, the Director Adhik Ravichandran and the heroine Anandhi went to a Private Television Show. In this show, the heroine mentioned that she was not provided with a suitable role for her in the movie.
From there they moved to a Famous FM Radio Service, where the fight became real. There she accused Adhik Ravichandran that he spoiled her entire career by making her act in a very bad role. In return, the director started abusing her at the spot. The Verbal fight ended up getting physical, then the people who arranged the show stopped them.